The Clock Tower Tea Shop
Nearly 30 Years Established
A warm welcome to all visitors, walkers, cyclists and motor cyclists.
---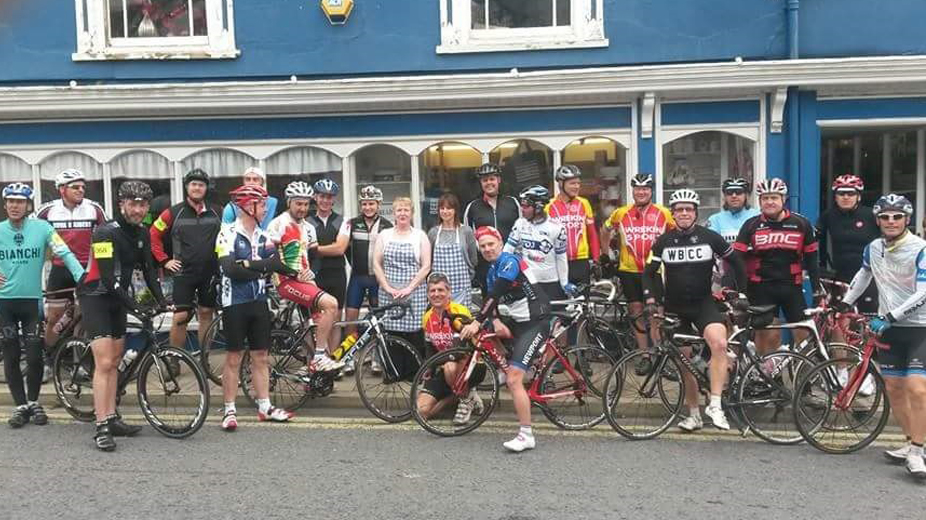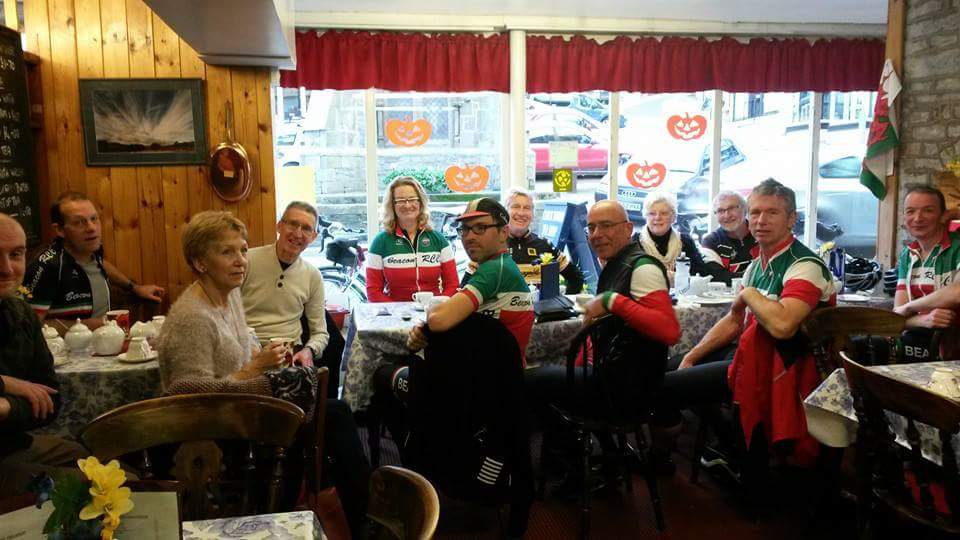 ---
MENU
Homemade Cakes and Puddings.
All Day Breakfast, Light Snacks and Daily Specials.
Or Speciality Bread and Butter Pudding.
Takeaway Food and Drinks Also Avaliable
---
OPENING HOURS
MONDAY: 9am - 5pm
TUESDAY: 9am - 5pm
WEDNESDAY: 9am - 5pm
THURSDAY: 9am - 5pm
FRIDAY: 9am - 5pm
SATURDAY: 9am - 5pm
SUNDAY: CLOSED
CLOSED SUNDAYS AND BANK HOLIDAYS
---
CONTACT
TELEPHONE: 07745 811 149
ADDRESS: 24 Broad Street, Knighton, Powys, LD7 1BS
---
TESTIMONIALS
Thank you for such lovely hospitality and great desserts, you have a glorious little shop.
Kathy and Don - Vancouver, Canada
I had a fantastic lunch and two georgous puddings. Highly recommended.
Jimmy Steindecker - New York, USA

Having walked a small section of the Offas Dyke we called in for afternoon tea. The whole experience was lovely, staff really friendly, shop contents fascinating. STAY AS YOU ARE! The visit to the toilet was like going to a national trust property! Just so "yesterday", LOVE IT.
Rosie, Millie, David, Peter and Brian - Unknown
On our tour with the motorbike we had a lovely break in your tea room with cheese cake. Very good, Thank you!

Martina Rainer - Germany
Five cyclists from Cirencester had a lovely afternoon tea. Thanks

John, John, Ian, Mike and Ed - Cirencester

Absolutely the best bread and butter pudding in Wales, Shropshire and Yorkshire. Do NOT pass it.

Stan and Julie - Virginia, USA
A fantastic friendly welcome, a lovely atmosphere, pro cyclists and a good food. What more could you ask for!

Nick Stinton, Simon Garrett, Paul Davy, Steve Clarke - Unknown
Try the bread and butter and butter pudding probably the best in wales, perhaps england, maybe the world. (My mother would be jealous)

Bill Peel - Hastings, Sussex

Damson crumble to die for! (thank you!) Wonderful in spite of 25 Stones.

Paul and Beryl Rosenbaum - Unknown
What a godsend! A hearty meal for a couple of weary travellers and sandwich's to go aswell. Back out into the snow... Thanks for the food and smiles.

George and Ben - Warwick Hospital

Just passing throughon day 6 of our charity bike ride from Lands end to John o'groats. Well needed stop for lunch and the perfect cafe to come across, good tea and a perfect jacket potato.

Luke and Steve :) - Unknown
Friendly staff and excellent food.

Eileen and Joan - Cumbria